Hello IGRCP Users!
We have been working hard on improving the website in the background and improving stability of the whole platform to be able to handle larger loads and load speeds increase as well as fixing bugs and errors that were reported by our users, in addition to that, we have been working on some new features! which you'll be able to use very soon.
Lets dive right in shall we?
Lets start with the one of the highly requested features.
Giveaway across multiple posts.
We will be adding multi Instagram post support for upto three posts that can be loaded at the same time and all three posts will be unlocked with one time payment. This feature will be available on our Instagram Random Comment Picker Page in the near future.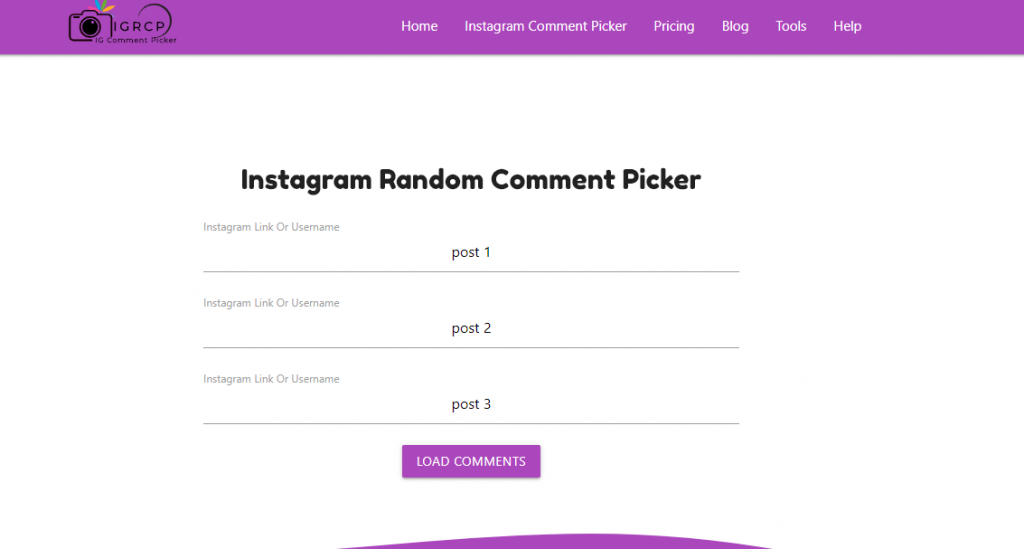 Bonus Entries
Another very much requested feature is that additional entries are given to users for tasks such as tagging friends, posting on multiple posts and mentioning a hashtag in the comment.
We will be adding an option where you can enable additional entries for completed tasks.
New Tools
Calculate chance of winning an Instagram Giveaway.
We are working on a handy feature where you as a giveaway participent will be able to enter the giveaway post, enter your username and we will crunch the numbers and display your chances of winning and also suggestions on how to improve your chances. This will be very helpful to many of our users that really want to win and want to have the highest chances of winning the giveaway. You'll be able to find all the tools in the Instagram tools section on our page.
Download Instagram Stories As Videos.
Another handy tool that will let you download any public story as a video, for future use, back ups or use in your own projects.
(Please remember to ask for rights from the original content creator if you are planning on using their work)
Few other smaller things are in the pipeline, but for now that is it!
And as always, please feel free to email us new ideas and we take all emails seriously and won't leave you hanging.
Kind Regards
IGRCP Team