It's been a while since our last blog post, and this is for a reason! we have been very busy working on making Instagram comment picker service as reliable as possible, squashing as many bugs as we possible and below stats speak for themselves!
Over the last month we managed to maintain 99.95% Up Time! this is amazing along with increasing number of daily visitors coming to the website!
We also have hit the 3,000 Daily Page Views over the last week and the numbers are going up! we thank you for your support and feedback you have given us, with reporting issues and bugs, leaving us nice messages and helping us grow! we are very grateful as our users give us the drive to improve and make this website the best as it can be.
We have compiled a list of requested features from you and arranged them in a list, we are focusing on three main parts.
Multi Post Giveaway.
Campaigns and timed giveaways.
Price clarifications.
Over the next few months these changes will be released one by one starting with the Multi Post Giveaways as this feature is about 90% complete at this point.
Some other minor improvements will also be making an appearance, such as going directly to the comment on an Instagram Post where you can like, reply or DM the winner with ease
To Finish this post off, here's a small preview of the Instagram Multi Comment Picker.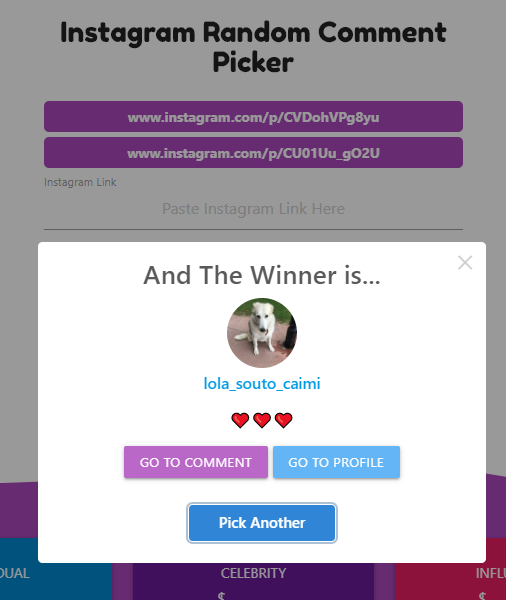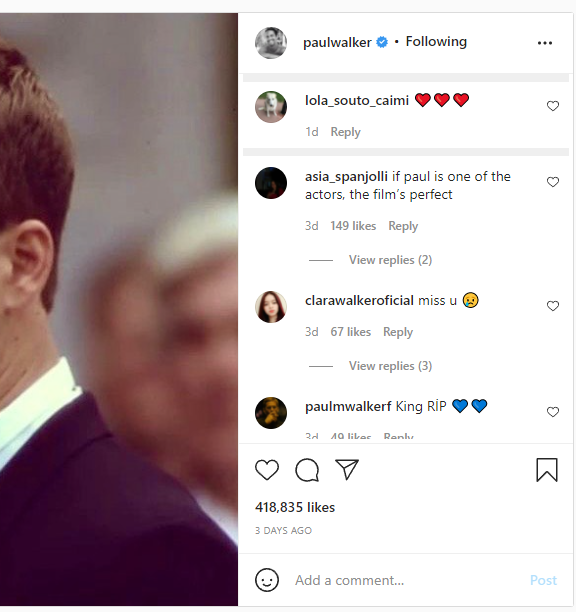 Thank you for your visits and please feel free to message us about anything as we would love to hear from you!